About us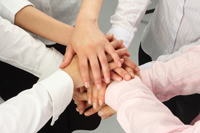 Ever since its inception in 2007, New Age Imaging Copy Service has treated the client with respect and care. Trough our dedication to prompt and personal customer service, we have accumulated a long list of satisfied clientele throughout the state of California. We value every single professional relationship and go the extra mile to built trust and long term corroboration. Our customers have come to expect nothing short of excellent and timely service with a personal touch.

The staff at New Age Imaging is trained to tailor to the specific needs and unique preferences of our partners. We stand by our word to ensure timely and accurate retrieval of documents and along the way we will perform any additional research to facilitate the discovery process. We do not believe in long hold times and complicated menus. The answer to any major or minor inquiry is a simple phone call or e-mail away.

Our field representatives are located conveniently throughout the state of California and use high-speed imaging equipment and laptops to retrieve and deliver medical, insurance, personnel and other kinds of records. If requested, New Age Imaging can prepare and serve subpoenas for production of documents, personal appearance and notice of lawsuit. We take our work seriously and provide same day copy and delivery if requested.

Our dedication to serve the client goes beyond the scope of the legal copy service. It is not unusual for our IT department to respond and troubleshoot our customer's system and networks, set up e-mail or just answer a technical question.

We look forward meet and exceed your expectations!